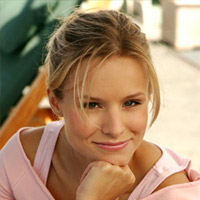 Every episode of Veronica Mars disappoints me more than the last. Not because they are bad episodes, but because then could be great episodes. Mistakes were made in season one, but regardless it was amazing and excellent television, brilliant executed, emotionally engaging and well-plotted, a neatly wrapped up novel-like story with all the trimmings. And every disjointed episode thereafter has made me like the show just a bit less.
I would love, love for Mars to turn itself around, but season three is nearing a close and while there have been signs of greatness poking through, none of them have stuck, and the consensus on the boards I read is that most people don't really expect the show to be around for another season. I can't point to any one thing that makes us all so unhappy — except perhaps a showrunner who seems to be at least a bit out of touch — but continue to pile on minor disappointments one after another and you'll slowly wear a man down. At best, on balance, I think Mars has hit neutral buoyancy — its good enough that I want to watch each week, but its problematic enough that each week I finish the episode, sit down for a few minutes to think about it, and invariable start picking it all apart.
In a sad way I'm almost glad that the CW may be putting this show out of is misery. Because there are plenty of people making plenty of average television shows, and, for my money, if you're not going to strive to be great in what you do each and every day, you might as well not even bother to show up.